Editor's note: This article is part of KSL's App of the Week, which features a different app with Utah ties each Thursday. Send tips for future articles to ddewey@ksl.com.
SALT LAKE CITY — Utah's CJ Burton has been a drummer since the age of five. Music production came later. Now, he's a tech entrepreneur.
In between, Burton toured the world for several years with the popular band Air Supply.
"I started playing locally in Salt Lake City, and just played with everybody — played every style," Burton remembered.
He taught music in Salt Lake City for fifteen years and caught session work when he could. Air Supply's current bass player is from Utah and the two met doing session work. When the position opened up for a drummer to tour with Air Supply, CJ Burton got the call. That tour ended in 2012.
Since that time Burton has built his own music production company, Active Media Production Group. He developed on online music collaboration tool called Web Pro Music. Burton has recently been finishing work on a studio album with country artist Nate Rogers.
Burton is excited about the finished product.
"I couldn't be happier with it and the fact we did it all online and nobody, at any given time, was in the exact same room," he said. "Everything you hear on the album was done in completely different studios all around the United States."
One thing led to another and Burton's technical work in the studio focused his attention on another glaring need in the music business. Many people attend concerts or stage productions, but few understand the logistics that go into placing every piece of equipment and microphones in just the right place to maximize acoustics and production value.
Active Media Production Group has found success with an app called
Stage Plot Guru
for iPad. Burton has teamed with Carol Curchoe and Shane Advaria to tackle this project and the three have created a trending app with no prior experience.
Burton recalls, "I came off the road and I started playing local shows again and I needed a stage plot and I needed something I could forward to a venue we were playing at. There were software programs that were quite expensive and a learning curve to know how to use them."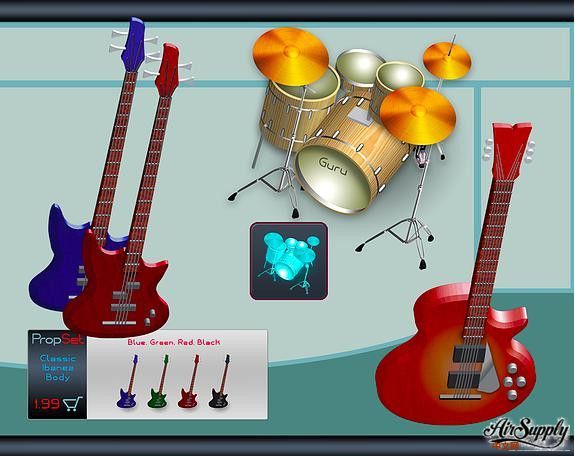 Photo: CJ Burton



Burton also found outdated existing iPhone apps that were disappointing, and nothing for iPad. Rather than spend the time and money needed to use existing technology, Burton determined there must be a better way.




Initially, Burton sought out existing app developers in Colorado, California and elsewhere to try and bring his vision to life.




"I had sketched out the app in its very basic form and I got a quote for $40,000 to get an app made," he said. "I simply couldn't afford that."




Why is a stage plot important? Burton recalled his experience with a band like Air Supply that spends the majority of its time these days touring rather than recording. Surprisingly, much of the equipment used on the road by the band is rented.




"A band like that, they don't travel with semis. They fly everywhere," he said. "When we show up at a gig, everything is there and it's almost all rental gear. You'd be surprised how many bands do things this way. You forward a list of everything you'll need to the venues, four and five months out."




Even the drum kit and keyboards may be rented and specified by brand and model since the drummer, for example, may endorse a particular brand of drum kit. The placement of every microphone on stage is critical.




Glynn Johns is a British sound engineer famous for working with bands such as Led Zeppelin and the Rolling Stones. His technique for mic placement is legendary and referred to by name. What seems somewhat random to the casual observer's eye, when attending a show, is actually a very precise process designed to visually and melodically enhance the experience of live music.






---
I had sketched out the app in its very basic form and I got a quote for $40,000 to get an app made. I simply couldn't afford that.–CJ Burton
---
Local bands, who may never play the larger venues nor have a crew of dozens of stage hands and sound engineers setting up for them, can now easily access Stage Plot Guru and employ these precise principals when playing clubs around the country.
"I've got to say, this app has taken on a very serious, unexpected evolution. It didn't start off to be this way. I wanted to make an app that was for me and for my circle of people," Burton said. "I wanted to make it very, very simple but it didn't turn out that way."
As Burton and his team went down the road of app development, they found they could accommodate everything a band would need. The more musicians Burton shared his idea with, the more the app's capabilities grew.
Stage Plot Guru for iPad has a look and feel that reminds one of music video games such as Rock Band. It is animated in a way that you can plot actual instruments and pieces of equipment on stage. The app is able to recognize ideal distances and plot points so that mistakes aren't made that would compromise a band's sound. All of the plotting is based on the actual dimensions of the stage to be played.
Audio engineers have the ability to save multiple bands stage plots, for the same venue, in iCloud. The app also allows for communication between venues and bands that aren't dependent on language. The app has been one of the top ten downloaded music apps in several foreign countries because of this. In fact, Carol Curchoe was fielding questions from Vietnam when we spoke for this article. The app can also be used for corporate meetings and weddings.
Burton and his team have learned much in creating and supporting the development of a new app. The goal going forward is to create an entire suite of apps devoted to connecting the back end of the music world to the performer.
Burton is excited for what's to come.
"I've got a huge vision where the entire music world is centered around this app," he said. "There will be a more robust version of Stage Plot Guru for certain. The future looks very bright."